Saggio
829 W 181st St, New York, NY 10033
Order now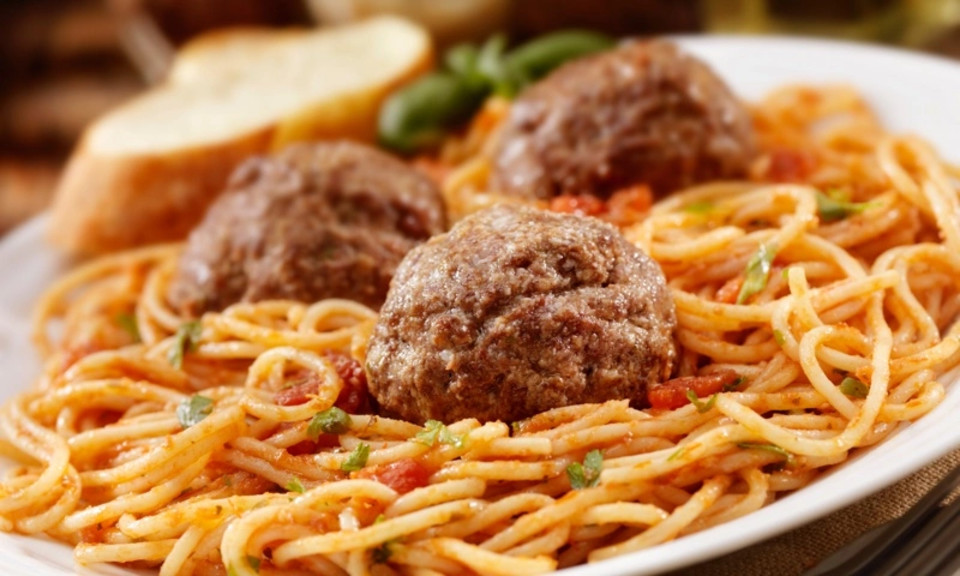 Audrey
Wasnt up to makingthe trip to Saggios in the freezing cold so we ordered the take out turkey dinner and linguini wIth frutti Di Mari.Best turkey with fixings ever! The frutti di Mari with black linguini was delicious too. Thank you chef for making our thanksgiving memorable in our own home!
Brianna
I order from here once a week at least! The food is always so delicious and fresh. The daily specials are always amazing and their cavatappi is out of this world. My favorite dish here is the panna cotta. Always SO good
Caroline
I ordered a side of broccoli and the penne with tomatoes and basil. Everything was delicious and exceeded my expectations. Good food is challenging to find it the heights but this place is great. Will order again!
Tyler
Top-notch Italian food. Don't miss the squid ink pasta, the gnocchi, and whichever homemade pasta special they have. The rosemary chicken and kale Caesar are also to die for.
Paul
Love the pasta here: handmade or otherwise, it's quite good and fantastic portion sizes if you're hungry. Get two dinners and a salad you'll easily feed four.
Michelle
Ordered the rigatoni and pappardelle with pomodoro sauce and it was perfect! The pappardelle was cooked perfectly and had a nice bite to it and the pomodoro sauce was fresh and not too sweet. The rigatoni was cooked perfectly too and the sauce with meatballs was so filling, rich and meaty it was fantastic! We also ordered bread pudding which was so rich and delicious but I have had better panna cotta, that was good probably the only one that wasnt as good as the rest. Definitely will visit the restaurant and try in person soon
Lisa
I am giving five stars b/c I do love Saggio. The salad I had was fantastic as was the bread pudding - both specials, highly recommend both. (Although pls note that the bread pudding came w/vanilla ice cream that was pretty melty by the time it got to me but it did not matter. Still delicious.) My only complaint is the cod fritters. Did not taste a whole lot of cod in them - it was definitely more fritter. Disappointing at $12. And of course the caponata crostini was amazing as always.
C T
Single portions ideal for two. Red sauce a little spicy--very tasty. Meatballs not so good, but I'm really picky about my meatballs. I also ordered two crostini--absolutely delicious. I look forward to trying more! I haven't tried all of the Italian in the Heights, but Saggio is at the top of those I've tried.
Stephanie
Saggio is my absolute favorite place to order from. It is so fast and the food is yummy. I've had a few of the pastas, crostinis, veggie sides, and the skirt steak. It was all good and still piping hot. And this may be a bit basic but I'm obsessed with their Mac and cheese...
Jeffrey
Saggio is the neighborhood standard. Great food, excellent service--we are lucky to have this place. Order from them on a regular basis and are never disappointed. If only they delivered cocktails! So glad you guys are a part of our community...
About us
Dinner, Italian, Lunch Specials
Today

Delivery: 4:00 PM - 9:00 PM

Takeout: 4:00 PM - 9:00 PM

Delivery

Tuesday:

4:00 PM - 9:00 PM

Wednesday:

4:00 PM - 9:00 PM

Thursday:

4:00 PM - 9:00 PM

Saturday:

4:00 PM - 9:00 PM

Takeout

Tuesday:

4:00 PM - 9:00 PM

Wednesday:

4:00 PM - 9:00 PM

Thursday:

4:00 PM - 9:00 PM

Saturday:

4:00 PM - 9:00 PM
Located in the heart of Washington Heights, Saggio offers fresh and simple Southern Italian cooking. Whether youre an Italian grandmother, a picky toddler or just your average New Yorker hungry after work, Saggio is where you want to end up. Rustic and relaxed with a top-notch wine and beer list, our goal is to cater to all. Our handmade pastas and savory sauces will take you on a journey rich in flavor. Each meal is made with the freshest, quality ingredients. Enjoy favorites like our calamari, fresh salmon and our famous rigatoni, Grandmas recipe of slow cooked ragu with homemade meatballs and Italian sausage. Check us out if youre in the neighborhood! We Would Love to welcome you to share a delicious meal with us today.